From HUGH SCHOFIELD
BBC News Magazine in Paris, 26 March 2013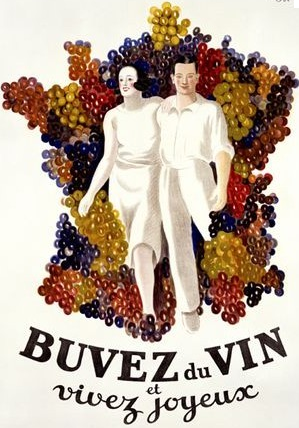 Does the seemingly perpetual decline in consumption of France's national drink symbolise a corresponding decline in French civilisation?  The question worries a lot of people — œnophiles, cultural commentators, flag-wavers for French exceptionalism — all of whom have watched with consternation the gradual disappearance of wine from the national dinner table.  Recent figures merely confirm what has been observed for years, that the number of regular drinkers of wine in France is in freefall.
In 1980 more than half of adults were consuming wine on a near-daily basis.  Today that figure has fallen to 17%.  Meanwhile, the proportion of French people who never drink wine at all has doubled to 38%.
In 1965, the amount of wine consumed per head of population was 160 litres a year.  In 2010 that had fallen to 57 litres, and will most likely dip to no more than 30 litres in the years ahead. (suite…)