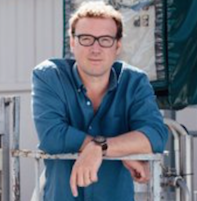 Pourquoi les cépages sont-ils en majorité français ?
Argumentation à vide, mauvaise foi typique esprit Brexit, pointe de nonsense anglais censé faire sourire, conclue par un juron français assez répandu adressé aux « Gaulois hégémoniques ».

Point de vue d'un Anglais original.
By OLIVER STYLES | 27-01-2018  | © The Evening Standard
France's dominance in the world of wine extends far beyond its borders. Half the world's wines are from French grape varieties : with more than 1 300 grape varieties available, why do we stick to the same old ones?
You can have, to paraphrase Henry Ford, any grape you like, as long as it's French.
With the revelation that just 12 varieties make up more than 50% of the world's grapes – and that, in some countries, those 12 can make up between 70 and 90% of total plantings – you begin to wonder what happened to all this choice so many wine experts tell us we have never been so lucky to have.
A recent study, published this year in the journal Nature Climate Change, argued that, given the likely impact of global warming, our wine producers and grapegrowers (not least those in the Old World) would do well to exploit the huge number of grape varieties out there.  Unfortunately, the study pointed out, plantings in many countries (mostly New World ones) represent only 1% of the diversity in grape varieties. China, for instance, is 75% Cabernet Sauvignon.
But the point of the study was to introduce the notion that European and New World wine regions will have to adopt varieties outside of the traditionally allowed ones in order to offset climate change.  Imagine the Champenois growing Bacchus while the UK is left to produce champagne (small 'c') as it used to be…
But let's return to the sobering statistic that, for all our wonderful variety of varieties – of which there are more than 1 300 – we can't seem to get past 12.  These are, incidentally, defined by Jancis Robinson and Julia Harding as Cabernet Sauvignon, Chardonnay, Merlot, Pinot Noir, Syrah, Sauvignon blanc, Riesling, Muscat blanc à petits grains, Gewürztraminer, Viognier, Pinot Blanc, Pinot Gris.  That is the list the researchers used.
Why cannot we distance ourselves from France?  What is wrong with us?  Sure they grow Riesling in Germany and Austria (generally better than the French, but that is very much a personal thing); yes, Italy makes Pinot Gris/Grigio; but seriously, why is France our only go-to region?  I was expecting to have to make a serious exception to my point (Tempranillo or Sangiovese or Zinfandel or something) but when I read the 12 varieties, there was no need.  Why can we (consumers, influencers, producers) not extract ourselves from this Gallic hegemony?  I blame (j'accuse) us all.  It is as if every other car in the world, irrespective of the bodywork (la carrosserie) was a Renault or a Peugeot or Citroen underneath.
The gargantuan irony is, of course, that notions of « terroir » – that word whose extended use also points to a French hegemony in wine – are not necessarily about varieties.  Aubert de Villaine, for instance, will tell you that he doesn't make Pinot Noir – he makes La Tache.  An old French pal of mine once told me that good Sauvignon blanc doesn't taste of Sauvignon blanc.  And he had the balls (les couilles) to say that in New Zealand.  True expressions of terroir are the pinnacle of the winemaker's craft and, with further irony, there are few to no limitations of what grapes constitute the terroir in the New World (where we find the larger percentages of these 12 varieties).
If you wanted to be perverse, you could make the case that, given terroir is not necessarily the grape, a choice of 12 is too much.  Chardonnay will do us for white and Merlot for red.  Let the climate, the soil, the terroir, express itself as it will, et voilà – the result is a pure, borderless, expression of place, easily comparable with another and yet unique.  All that remains is the branding.
But no (mais non), we have a huge variety to choose from and, like our brains, we are only using a fraction of it.
I am convinced many New World regions worldwide could express their terroir better with different varieties but, of course, that takes time and will definitely take money.  Even from a marketing perspective, it is not too difficult.  There is a huge Greek population in Melbourne, for instance.  Why is there not a massive movement for Geelong Agiorgitiko?  Why are there not more Croatian varieties in New Zealand?
The consolation is that, if over 50% of the world's wines are from French varieties, then France takes a decent share of that percentage, which drops the original figure a bit.  And I would imagine that, hopefully, this trend will start to reverse, even if it tallies honourably with other examples of globalisation at work.  There are hopeful signs too, such as trends for Albariño in New Zealand and the US.  They just need to be converted into accepted styles.  Part of this is wine writers learning to accept wines that are outside of their comfort zone (i.e. not recognizably French) and not to regard them as they would a parvenu.
The sad fact is, though, that realistically, we're unlikely to move a lot.  Established New World varieties (French ones) are easily reinforced; I'm currently child-minding at a New Zealand Pinot Noir conference, for instance.  It is harder to have Harslevelu round-tables or the Argentinian Nero d'Avola conference.  Furthermore, it restricts future options.  Talented, young winemakers looking to start out doing interesting things in New World countries will be forced (by price and availability) to make wines from grapes of which there is better availability – a surplus, even.  And if 70 to 90% of your country's grapes consist of 12 varieties or less, you know what grapes they are going to be working with.  Their only path to innovation is through winemaking technique and not through varietal experimentation, which is part of the reason we talk so much of talented young winemakers these days – what else is « news »?.
I hope I am wrong but if climate is going to be our most likely driver of change, well, merde!
Oliver Styles — winemaker, writer, fisherman, tinker (vigneron, écrivain, pêcheur, bricoleur)