By LAURA BURGESS | VINE PAIR Feb 21, 2017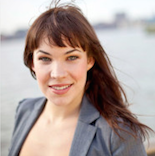 One of the most popular ideas in wine is that low-yielding vines — which produce a tiny amount of grapes instead of a bumper crop — make better wines.
For centuries, this myth has slowly permeated the industry, infiltrating tasting rooms and Wine Spectator, and even wine labels.
This argument for fewer grapes rests largely on the belief that vines produce a finite amount of grapes over their lifetime, and producing fewer berries each vintage makes those grapes more concentrated and flavorful.
As a result, those more flavorful grapes will produce "better," more flavorful wines. It is an idea as old as at least the ancient Greeks. In his book Terroir and Other Myths of Winegrowing, UC Davis viticulture professor Mark A. Matthews credits Virgil as a source. "Bacchus loves open hillsides," Virgil wrote, meaning grapes prefer the less fertile hillsides — where they produce fewer grapes — to valley floors, where the yield is more plentiful. Even famed wine critic Jancis Robinson quotes Virgil in The Oxford Companion to Wine, noting that the ancient Greeks knew that less fertile soils and lower yields were better for grape cultivation.
But this, my friends, is an alternative fact. Quite simply, there's no universal magic formula for growing the perfect grapevine and making "great" wine. Both high and low yields can make great wine, especially because "great" depends on your taste preferences. The idea that low-yield grapes always — and only — produce better wines is simply a myth.
From a vineyard perspective, the definitive factor in making great wine is not low yield, but rather, balance.
A winemaker must balance the right crop load to the capacity of an area. That depends on numerous factors. How fertile is the soil? How abundant is the water? Climatic factors combine to create an environment for each vine, but grapevines in balance produce an adequate amount of well-ripened fruit.
This balanced ratio of vine to soil will vary from grape to grape. As winemaker Dan Petroski of Larkmead & Massican explains, balance, and the right yield, vary based on the style of a wine. Each wine style has a different ideal ratio of skin to seed to pulp to sugar. "I would say that smaller berries make better Cabernet because I like wines with tannin and structure, and a small berry will have a larger skin and seed ratio and therefore allow me to extract more tannin," he tells me. "It depends on what wine you like to drink!"
Wine is like art: Opinions on what is best abound, and are often or almost entirely subjective. Like Breitbart News vs The New York Times, or Duck Dynasty vs Modern Family, beliefs about wine depend largely on where you live, who you talk to, and what you taste.
Berry size, tannin development, and wine structure are all products of yield, and the desired liquid outcome is what drives winemakers and growers. Whether the style is a robust Zinfandel from the Sierra Mountains or a tannic Cabernet from Larkmead Vineyards' in Napa Valley, the correct yield for each vine is different. Winemakers and growers aren't just picking a number, nor should they be. Each year they're asking themselves, what's the right amount of grapes, in this vineyard, at the right ripeness level?
Higher yields exist for a simple reason: profit. Most farmers don't make their own wine, but instead simply grow grapes. Those grapes are sold by the ton, so increasing yields can mean real financial gains for small farmers. Vines can yield anywhere from one to 10 tons per acre, so the differences in production are enormous. For most, two to five tons per acre is considered average for high-quality fruit. It's worth remembering that medium- to high-yielding vines can still produce good fruit. Most likely, those grapes are what's in your favorite Tuesday night wine and most bottles in the $15 range.
"At a higher yield, you might make a really great $20 bottle of wine," says viticulturalist Ann Kraemer, who sells grapes to many California wineries. "It won't win awards, but it will taste great for the price," she explains. "That is success for a winemaker even if the vines aren't perfectly balanced."
The low yield myth may have another source : old vines
In high-end scenarios, where a single bottle costs $150 or more, Kraemer notes, vineyard managers can truly afford to manage yields and focus on balance. "Only at the very high end is the true focus completely on doing what's best for each vine and each bottle."
The low yield myth may have another source, too: old vines. The term "old vines," which is not legally regulated, often comes up in wine-marketing-speak supporting this belief, since older vines often yield fewer grapes. So you have great wines being made from low-yielding vines, but not simply because they are low-yield. Rather, they are great wines because that low yield is the product of several other factors, including age, climate, and other growing practices.
"From my experience, if you compare 60+ acres of Larkmead Vineyards Cabernet, the lowest-yielding vines are the 'older vines' (above 15 years old) and they happen to be more complete in balance and have the most depth and nuance of all the wines we produce," Petroski says. "Is that a function of yield or vine age?"
We may never know the answer to that, and trends in wine will keep changing the way growers and winemakers work. For example, Cakebread Cellars in Napa recently reported to the Drinks Business that they are increasing yields to achieve lower alcohol levels that will make for better wine.
The low yield myth is not going to disappear, but as drinkers we can be aware of just how variable wine and winemaking practices are today. When it comes to choosing the wineries you support and bottles you drink, Kraemer's advice is simple: "Trust your taste buds."
Laura Burgess is a wine enthusiast, and recent West Coast transplant who now lives nestled in the foothills of California's Sierra Nevada, surrounded by baby grapevines.
Find her at Laura Uncorked.