By ROBERT JOSEPH
From Meininger's WINE BUSINESS INTERNATIONAL News – January 13 2017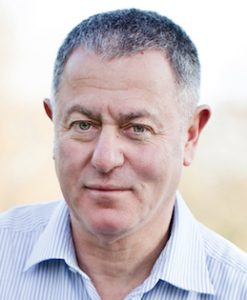 We are living at the tail end of the American century.
Whatever President-elect Trump might like to claim, the mantle is passing to China.
A century ago, the US's population and greater wealth gave it two key advantages, which it used to influence the way citizens of other countries lived their lives – from production-line manufacturing to supermarket shopping, fast-food consumption, to advertising and popular culture.
It was not a French or British wine critic whose 100-point scale became the international default, for example.
But the US is like an ageing monarch seeing its power slip. Even if China's economic growth stalls, America will, over the longer term, continue to lose ground. China's influence is already palpable. Hollywood producers now think about how their movies will play in Pudong as well as Peoria, and Facebook freely admits that it wants to offer a retail service that's as sophisticated as its Chinese rival WeChat.
Of course the influencing process works both ways. Chinese diners will adopt Western cutlery before Americans and Britons switch to chopsticks, and there will be a greater readiness to learn English in China than the reverse. But just as British parents have watched their offspring adopt Halloween and the school prom, the Western wine industry will soon be learning some lessons from China.
First, there's distribution. Online sales in the West are not growing at the rate they are in China, where, according to one estimate, 85% of young people rarely enter a physical shop. Crucially, most of these purchases are being made with smartphones through a range of sophisticated online stores like Alibaba and Tmall that are far easier to navigate than the websites to which Westerners are accustomed. The West has mostly eschewed the benefits of QR codes; in China, where they are used to make digital payments and link individuals on WeChat, they are nearly indispensable. Jack Ma, head of Alibaba, has declared that the future is both online and offline, something with which Andrew Tan, general manager of 1919, agrees. His young company's 1,000 franchise shops offer free 19-minute delivery for digital purchases of anything from a can of beer to a case of Bordeaux.
Alibaba's Buy+ now allows some 400m customers to choose clothes in 3D while sitting at home, with the help of a Virtual Reality (VR) headset, sales of which are booming in China. Other retailers are exploiting this trend. This year, for example, Suning Commerce Group, GOME Electrical Appliances and HTC set up around 10,000 VR 'experience sites' where customers can explore electrical equipment. Wine retailers are already following suit.
If stores are more experiential, so is Chinese wine tourism. Changyu, one of China's biggest producers has seven 'châeaux' that collectively welcome around a million visitors per year, all of whom enjoy a far broader range of experiences than are on offer anywhere in Bordeaux. How long will it be before Western producers raise their tourism game? Possibly when some of the Chinese owners start to adapt their Bordeaux châteaux to the expectations of the planeloads of their compatriots.
China might also teach us to cast off the Old World hierarchical hang-ups that dictate the relative pricing of similar-quality bottles from appellations such as Margaux, Moulis, Médoc and Minervois. If Chinese chaeau owners can persuade Shanghai shoppers to spend $80.00 on a bottle of nicely packaged Bordeaux Supérieur, maybe we could pull off the same trick in the West.
Readers who scoff at this last notion can't deny the impact Chinese culture is already having on wine packaging. Walk around the duty free stores at Frankfurt Airport and note that while most of the spirits and Champagnes are in fancy gift cartons, buyers of even the €100.00 ($106.42) bottles of Cru Classé Bordeaux have to be content with tissue paper. Now perform the same exercise in Sydney.
Australian brands without a super-premium bottle in a gift carton are the exception to the rule, thanks to the number of Chinese visitors who shop here on their way home.
Chinese-style packaging is already being introduced by US businesses like the successful subscription-razor vendors. It will not take long for wine marketers to see the appeal of adding profitable value to a wine by sticking it into a fancy carton or tube. Environmentalists will reasonably balk at the 'waste' this involves, but they'll probably be as successful in halting the trend as France was in closing its doors to the Big Mac and Halloween masks.
Robert Joseph – Meininger's Wine Business International News Friday 13 January 2017 – 10:30