FROM VINE PAIR Feb. 12, 2015
SCIENCE: Red wine delivers a better night between the sheets than any other drink out there.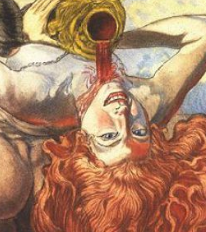 If you ask Leon Phelps – aka the "Ladies Man" – about the essential ingredient for love, Courvoisier will be his answer every time. As he so famously said "usually it only takes me a bottle of Courvoisier and some Lou Rawls to get excited, you know?"
Booze, and red wine in particular, is listed as one of the top ten aphrodisiacs for love, but have a bit too much, and alcohol can turn from being good for your sex drive to being bad very quickly – don't pretend you're the only one who hasn't had a few too many and then had a not-so-fun romp in the sheets.
---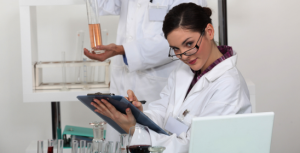 What's the ideal dosage for love? Let us prescribe it to you. When we first take a sip of booze, alcohol's initial effects as one of the world's greatest social lubricants begins to take hold. We feel looser, more open and often much more relaxed. This is the liquid courage we hear so much about, and it's why so many of us seem to have the most success when meeting someone out at a bar. At this stage, we feel more confident to take a risk – including talking to that attractive person across the room.
It's at the level of about one to two drinks, when most people report feeling the most pleasure. Alcohol stimulates the receptors in our brain, and at one or two drinks in, that slight buzz and warm feeling aren't being overwhelmed by the feelings of dizziness, nausea and even depression, which can set in after consuming a good bit. It's also at this light level of alcohol intake when we're most likely to perform our best – drinking and driving is not the only thing you should avoid when drunk.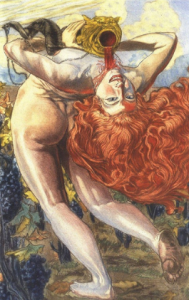 And while all alcohol in moderation helps a bit when it comes to sexual pleasure and desire, none has more benefits than red wine, both for females and males.
For ladies, red wine causes the sex drive to be even more pronounced than with other drinks, at least to a group of Italian researchers who discovered that the compounds in the wine actually enhance levels of sexual desire in the fairer sex. What the researchers uncovered was that the red wine specifically increased blood flow to women's erogenous areas, which in turn led to increased levels of desire. The researchers were quick to point out, however, that after more than a drink or two the other effects of alcohol began to take hold, which led to a less pleasurable experience. Moderation, it seems, is key.
For men, a drink or two loosen things up and increase blood flow to essential areas, but red wine also seems to increase levels of testosterone in the blood, a necessary hormone when it comes to male sexual arousal and "appetite." Normally a male's body rids itself of testosterone when an enzyme called UGT2B17 attaches specific molecules to testosterone, enabling the body to identify it and get rid of it through the urine.
L'âme du vin by Carlos Schwabe (circa 1900)
But when consuming a glass of red, a compound inside the wine called quercetin effectively blocks UGT2B17, preventing the body from excreting it, and thereby raising levels of testosterone in the blood. However, just as with women, a few too many drinks and all alcohol, including red wine, can have the reverse effect, lowering testosterone and decreasing the sex drive.
So when it comes to alcohol and sex, the best prescription is opening and splitting a bottle of red with your partner. It's the perfect amount for you to each have two glasses and experience the positive effects the combination of wine and sex can deliver, with a smaller chance of the negatives.
Upper Image via Shutterstock.com