VinePair Staff@VinePair December 2, 2014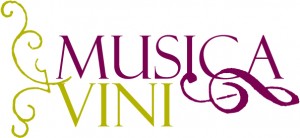 With twelve studio albums to his name, Jay-Z has written rhymed about wine…often. In honor of the recent news that he bought out his Armand de Brignac partners at Sovereign Brands, we took a look through his lengthy catalog to pick out his thirteen best wine related rhymes. Pop a gold bottle and enjoy.
Can't Knock The Hustle
Featuring: Mary J. Blige on Reasonable Doubt – 1996
Referencing his own lyrics on his debut album ('vintage flows') he's letting you know that this one is going to age well like the 'fine wine' he likes to sip. Jay-Z also mentions that he likes to sip Rémy Martin on the rocks, and drinks so much Cristal that he often loses his balance in the club. That part didn't age as well. See the lyrics.
Politics As Usual
Reasonable Doubt – 1996
Certain things in life are inevitable. Death and taxes are the usual ones mentioned. For Jay-Z, it's that Champagne bottles will always be popping. See the lyrics.
It's Like That
Vol. 2… Hard Knock Life – 1998
Jay-Z lets us know that his drinking tastes have matured as he no longer needs to chase his Cognac – Hennessey in this case – with anything. He can appreciate the cognac on its own. See the lyrics.
I Just Wanna Love U (Give It 2 Me)
The Dynasty: Roc La Familia – 2000
In the opening verse Jay-Z pays respect to his mentor the Notorious B.I.G., in the process announcing that the Rémy Martin is in his system and that he's ready for the models to begin heading his way. He's got Belvedere and Cristal if any of the models need a drink (or three) to get in the mood. See the lyrics.
Get Your Mind Right Mami
Featuring: Memphis Bleek, Rell & Snoop Dogg on The Dynasty: Roc La Familia – 2000
Jay-Z proposes to a lady that she should relax by a) partaking in his 'cases of Belvedere' and b) joining him for a game of Truth or Dare. His goal? To see if she has what it takes to enjoy the many many finer things in life that she would enjoy as his companion. See the lyrics.
Fiesta (Remix)
R. Kelly Featuring: Boo, Gotti & Jay-Z on TP-2.com – 2001
Back in Jay-Z's Cristal sipping days his on-tour routine took him from the stage to the after-party to the hotel lobby. As for his drinking on those evenings, he started with Belvedere vodka and capped the night off with Cristal.
See the lyrics.
Excuse Me Miss
The Blueprint 2: The Gift & The Curse – 2003
Jay-Z advises you, the listener, that this song is so damn classy that you had better learn how to pronounce the very expensive French Champagne he is sipping…that or buy a bottle of 1997 Gaja.
See the lyrics.