From ALEX HARPER / THE DRINKS BUSINESS, January the 30th, 2014

Resent via LinkedIn by MOSHE ROZEN — Sommelier at Mul Yam in Tel Aviv (left)

Israel is a country which conjures images of arid sun-baked hills, hot rustic wines, kosher restrictions and an industry which, boasting a winemaking history reaching back to biblical times, might well be forgiven for a certain stubborn traditionalism.  Nothing, I discovered, could be further from the truth. Let's go and visit a few wineries

Ella Valley Winery — The whites had a signature minerality and nervy acidity to them reflecting the cool climate. Of the reds, the 2007 Merlot stood out for the smoky red fruit, dried wild herbs and subtle meaty richness. In their youth the wines are very firm and unforgiving and the icon wines, though impressive tended to over extraction which masked their perfume.
Yair Margalit of Margalit Winery — Focused on Bordeaux varieties the wines showed amazing precision, power and finesse.
A vertical tasting of cabernet franc back to 2007 showed that these are wines to cellar for 15-20 years.
A lovely balance of ripe, pure, fruit concentration and complexity, structural power and acidity.
Shoresh Vineyard, producing grapes for Tzora Winery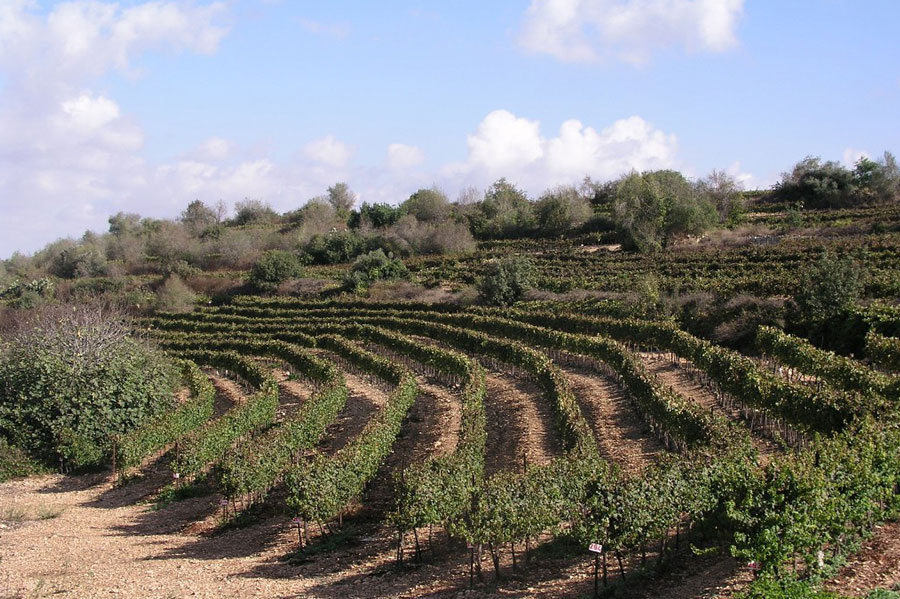 Both whites and reds were a case study in effortless assurance, subtle complexity and persistent length.
The Chardonnay is reminiscent of the best of Mornington Peninsular, a barrel aged Sauvignon Blanc that was rich yet vibrant and balanced.
The reds blended Cabernet Sauvignon and Syrah to great results; perfumed, graceful and mineral driven yet with a supple power and finesse.
Recanati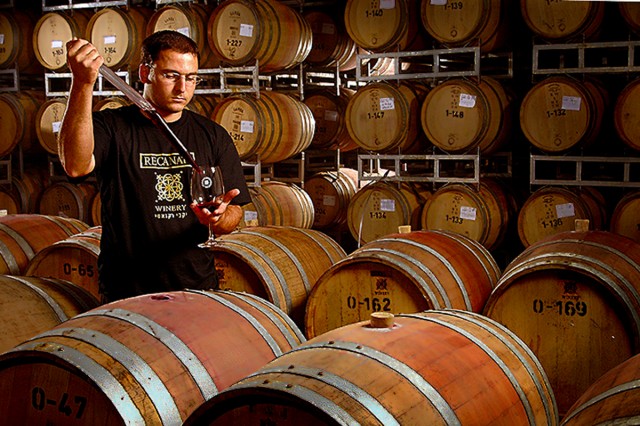 Whites and reds are focused around Mediterranean varieties and show just how good the results can be. The Roussanne-Marsanne was complex, savoury and herbal with perfectly integrated oak.
The reds were not only lithe and rich, but were getting to the heart of exciting varieties such as Marselan and old vine Carignan.  The results are beautiful, wild and beguiling.
Bazelet HaGolan — Elegance was the name of the game for the chardonnay and the Bordeaux varieties. A wonderful purity of fruit marked all of the wines, underpinned by a cool core of minerality, sleek tannins and refreshing acidity.
Sphera — The only winery to focus on white wine. It is still early days but the results are looking promising with modern restrained, complex, mineral driven wines boasting a subtle kiss of beautifully integrated oak. They are also playing with some exciting blends incorporating Pinot Gris, Riesling and Semillon to great effect.
Carmel Winery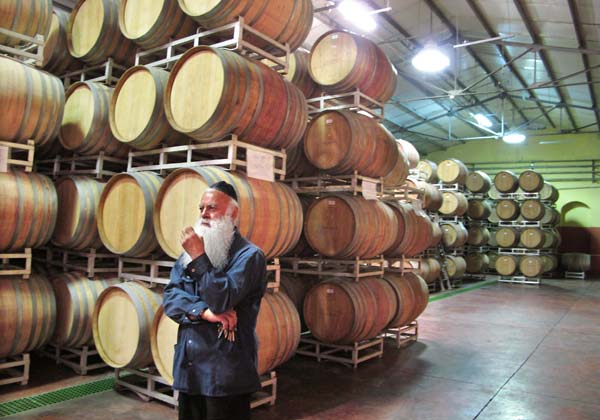 The single vineyard wines included a beautiful vibrant mineral driven Riesling that showed complex floral and lime sherbet top notes over a poised chalky spine.
The reds included a shiraz, merlot and cabernet sauvignon.
As with the other top estates it was the perfect ripeness of the fruit which gave finesse and perfume, a fine boned tannin structure that provided a beautiful framework and a vibrant acidity that brought the wine to life.
The wines were long and persistent promising a long life ahead of it.
Odem Mountain Winery — The Chardonnay and the Shiraz were the stand out wines in the portfolio, showing off the aromatic complexity and agile body that high altitude volcanic soils can produce. The Bordeaux varieties were very well made but lacked the ethereal quality of the shiraz.
Tishbi — The wines all displayed intensity and complexity, with rich, savoury dark fruit and ripe velvety tannins lifted by a lively acidity. The single vineyard Carignan was particularly impressive. As with many wineries, the flagship wines had a tendency for heavy extraction while the estate wines showed more balance and finesse.
Bar-Maor Winery — This is a winery at the start of an exciting journey, with a focus entirely on the vineyard and converting to a dry farming naturalistic approach. The Lilith Cabernet/Syrah has amazing energy and crunch to the fruit, a complex aromatic palate and lingering finish. The other reds showed great promise, and there is no doubt as their understanding of the vineyards and vines improve so too with the wines.
END
About ALEX HARPER
After graduating with a history degree from Newcastle University, Alex made a beeline for South Africa to follow her passion and spend 3 months making wine which turned into 3 years before she finally returned to the UK 7 years ago to diversify her wine career.  The last 4 years have been spent working with premium wine importer Bancroft Wines.
Alex is currently in her 3rd year studying for the Master of Wine examinations and won the Young Wine Writer of the Year Award 2012.  Following this she set up the wine blog My little black book along with two other MW students.