From JANE ANSON — WINE SEARCHER NEWS — Monday, 12-Aug-2013

An expensive cellar renovation is the must-have in Bordeaux.
Life is pretty busy for Triaud and fellow local architects Guy Tropes and Bernard Mazières right now.  But there are plenty of international names who have been enticed to the Bordeaux vineyards, including Philippe Starck, Christian de Portzamparc, Michel Wilmotte, partners Jacques Herzog and Pierre de Meuron, Jean Nouvel, Mario Botto, and Norman Foster.
If you are an architecture student, you'd be pretty smart to book a weekend break in Bordeaux for some field work.
« To be honest, there is no way we could have afforded to do this project without the cash flow provided by the 2009 and 2010 vintages, » Edouard Moueix admitted.  » We were looking at a restoration of the limestone quarries under Château Belair-Monange in Saint-Émilion.  Even with that, we will never recoup the cost of what we are doing without selling the estate, as we don't want to do that, » added Moueix. « This is about investing for future generations of winemakers here — and for the future of Saint-Émilion. »
Moueix's restoration work at Château Belair-Monage (below) to reinforce the quarries underneath the massive limestone plateau of Saint-Émilion, involves installing belts and pillars to support the dangerously unstable stone. These new pillars vary from 8 to 30 meters in width, and over the course of the four years it takes to complete, the project will use up enough concrete (INAO-approved, so as not to affect the terroir) to fill Notre-Dame cathedral twice over.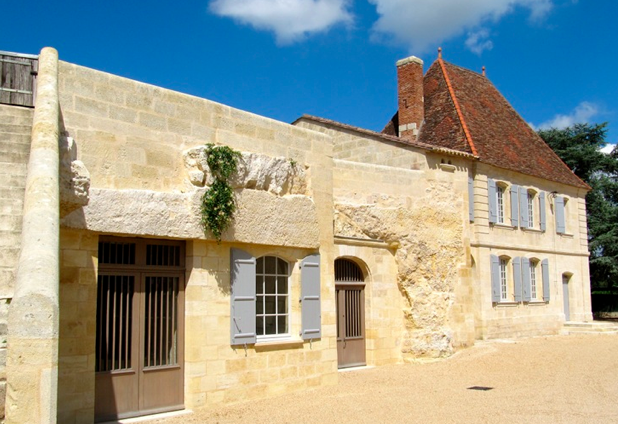 No one can call this a vanity project. Instead, it is essential work that will go unseen by the vast majority of visitors. In this respect, it stands out from the myriad of other building works that are mushrooming across the Bordeaux skyline at present.  It is probably easier to count the number of classified Bordeaux estates that haven't invested in building work over the past five years than it is to name those which have.  Unlike Moueix's restoration project, they are certainly intended to be visible and to make a statement — about the success of each château and the quality of the winemaking.
Project costs are hard to detail because most of the wineries involved do not want to give hard and fast figures.
However, the five most expensive recent works are:
No. 1. CHÂTEAU MONTROSE
Budget: €20 million ($26.5 M). Architects: Yves Grémont/Bernard Mazières.
Start date: Spring 2008. Finish date: Harvest 2014.
To begin with, let us consider where the budget is going. This has been an enormous project lasting perhaps six years, and it's not (quite) finished yet. Of course, there may have been a few deals along the way (owners Martin and Olivier Bouygues run one of France's most successful and powerful building companies). However, the final bill will still run into tens of millions of euros.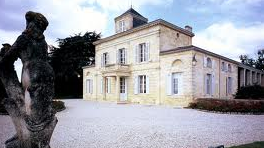 Château Montrose, center of a future Montrose village
Along the way, the Bouygues have bought 22 hectares of vines to take Montrose up to 95 hectares. In addition, they've spent millions on replanting and improving the vineyard, and built almost from scratch a cutting-edge new winery and cellar – creating, essentially, a Montrose village.
Grémont is known for his work with historic monuments, but while the buildings look traditional externally, the latest technology has been used inside to ensure that Montrose is a showcase for Bouygues' environmental practices. Among the green techniques used here are sun, water and wind power, geothermal systems, and insulation that includes walls up to three feet thick and inch-thick window panes. The interior has been designed by Parisian Jacques Garcia (also responsible for the five-star Grand Hotel & Spa in downtown Bordeaux), while Bernard Mazières has designed a semi-underground barrel cellar. In all, average energy consumption has been reduced by up to 50 percent.
No. 2.  CHÂTEAU PICHON LONGUEVILLE COMTESSE DE LALANDE
Budget: €16 M ($21.2 M). Architect: Philippe Ducos & Alexandre Rougier
Start date: 2011 Finish date: Harvest 2013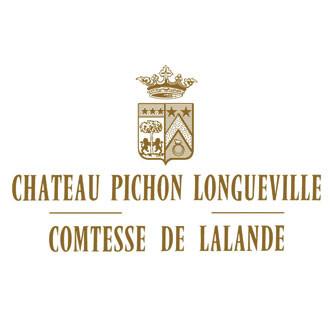 © Roederer

|

Roederer-owner second growth Pichon Comtesse de Lalande is undergoing massive renovation. Here the Pauillac château is rolling out a three-tier gravity led winery, with a subterranean barrel cellar and a mix of entirely new buildings, and restoration work to the existing ones. The new winery will have a range of differently-sized conical stainless steel vats allowing precise plot-by-plot vinification. Ducos and Rougier previously worked on the new €10 million cellar at Château Fieuzal, and this latest project is even more ambitious. Luckily managing director Nicolas Glumineau is well used to working in a building site, having moved over to Pichon from Montrose.

No. 3. CHÂTEAU PAVIE
Budget: €14 M ($18.6 M). Architect: Alberto Pinto.
Start date: January 2011. Finish date: June 2013.

Owned by supermarket magnate Gerard Perse, this is a monument to limestone surrounded by vines. And you just have to look at the interior to know where the budget has gone. Lashings of limestone and marble greet visitors in the entrance to the château, the cellars are so large it's hard not to get lost, and a vast terrace overlooks the vines of Saint-Émilion on all sides. This is statement architecture at its finest, with 8,500 square meters of winery and reception buildings, and a 1500-square-meter terrace.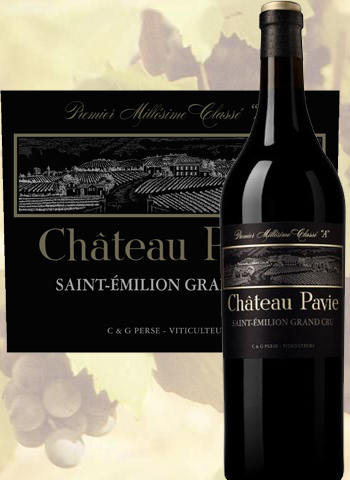 © Rebecca Gibb

|

In total, the new Pavie took 300,000 hours of work by more than 40 different companies and 700 workmen. The project used 3700m3 of cement, 177 tonnes of stainless steel, 75 kilometers of electric cable, and 780 square meters of glass.
It's timing couldn't be better: in September 2012, Pavie was promoted to the highest rank in the appellation, Premier Grand Cru Classé A.

No. 4. CHÂTEAU MOUTON ROTHSCHILD
Budget: an estimated €13 M ($17.3 M). Architect: Bernard Mazières.
Start date: 2011. Finish date: June 2013.

Picking the most expensive building project among the Left Bank first growths was not easy. Château Margaux was a contender, as you do not hire Lord Norman Foster, the world's most desired architect, without producing a pretty sizable cheque book. Château Haut-Brion, where architects have also been busy over the past few years, was another possible choice, but in the end the lavish Mouton project takes first place. Here, architect Mazieres is joined by « artistic director » Richard Peduzzi.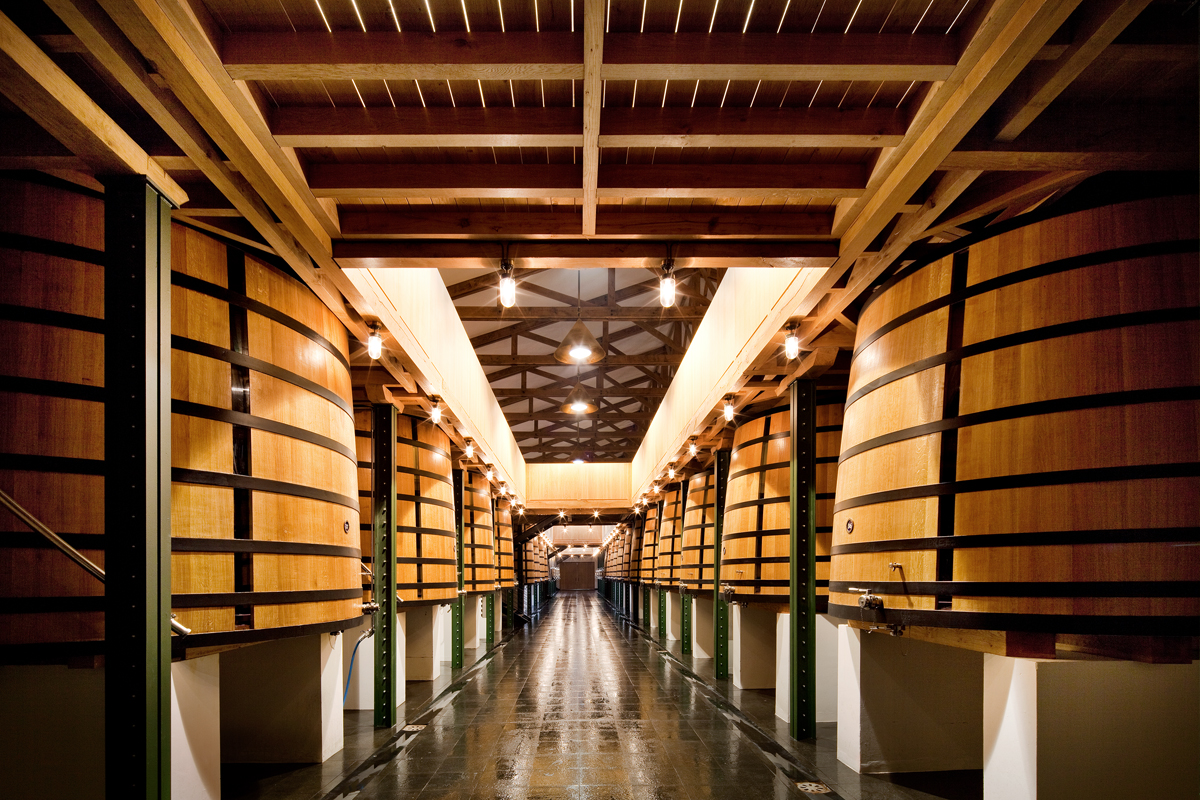 © Chateau Mouton Rothschild

|

The new Mouton not only has stunning new cellars, but a restored museum and a brand-new art gallery that groups all the original artworks from the estate's labels together for the first time (let's not include the value of those). The budget has not been revealed, but the last project the Rothschild family commissioned from the same pair, at neighboring Clerc Milon, came in at 13 million euros ($17.27 million). It seems unlikely that their flagship property would be awarded a lower amount.

No. 5. CHÂTEAU ANGÉLUS
Budget: €9 M ($11.95 M). Architect: Jean-Pierre Errath.
Start date: 2012. Finish date: March 2014

Where the budget is going: 2.5 million euros ($3.3m) alone is going on the stone work, using perhaps 300 cubic meters of limestone from the local Frontenac quarries. The architect, Jean-Pierre Errath, is a specialist in historical monuments and is using traditional techniques – some that date back to the 12th century, others to the 16th and 17th centuries – to build the new Angélus. He has enlisted expert stone-masons, carpenters, ironmongers and sculptors to build a loggia, a cathedral-style entrance hall, new cellars, and restore the famous Angélus bell tower (below).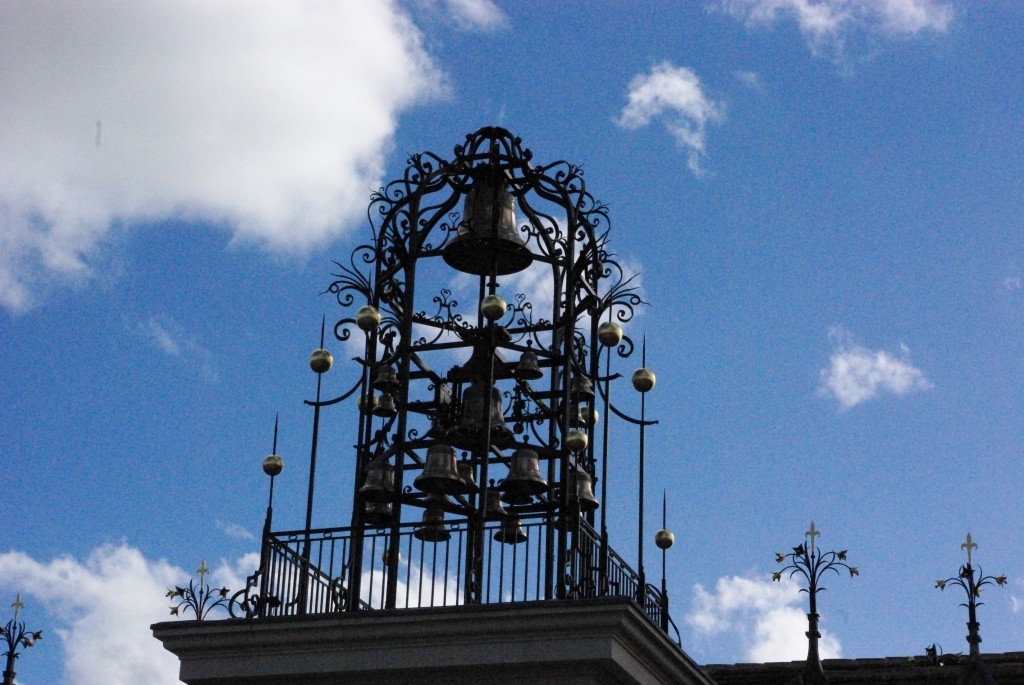 Jean-Marie Cazenave, the stone-mason, says: « BO«