From DECANTER Newsletter 13 Feb 2013
Hollywood stars Brad Pitt and Angelina Jolie have joined forces with the Perrins of Beaucastel to produce wine at their Provence estate.
Under the agreement, the Perrin family, long-term owners of Château Beaucastel in Châteauneuf-du-Pape, and one of the most renowned names in the Rhône Valley, are now responsible for both the winemaking and distribution of the Jolie-Pitts' Château Miraval in Correns.
The Perrins began working with the estate from harvest 2012, Marc Perrin told Decanter.com. Mutual friends put the two sides in touch, he said.
When the Jolie-Pitts first moved in to Château Miraval (picture below) they signed a three-year lease to rent the 500-ha estate, but its AOC Côtes-de-Provence continued to be made by the previous winemaker.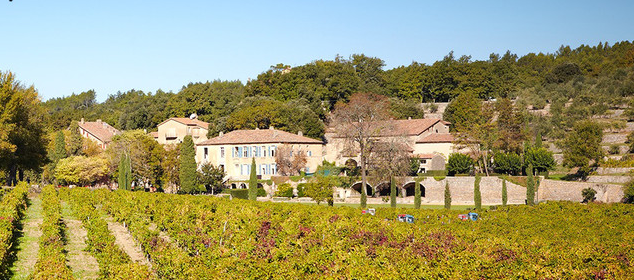 They have since purchased the property — reportedly for around US$ 60 M — and have been carrying out extensive renovations.
The property covers an entire valley, with 60 ha of old vines, at an altitude of 350 m.  'The terroir, the freshness that comes from the altitude, and the exposition of the vines are all incredible,' said a member of the Perrin family (picture below shot at their cellar in Courthezon).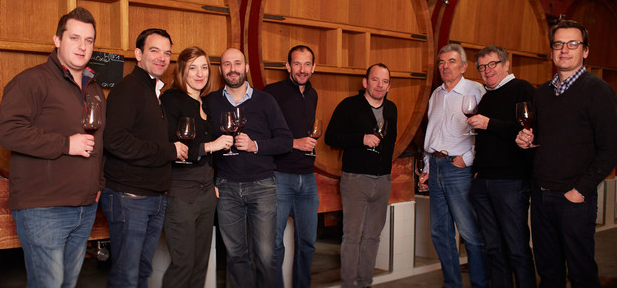 'For us as winemakers, it's a wonderful opportunity to work with grapes that we know well, in an environment where striving for quality is the most important thing.'
Among the planned changes, Perrin said, is a full geological survey, likely to be carried out by soil expert Claude Bourguignon, and field grafting of some varieties such as mourvèdre to add complexity to the cabernet-sauvignon – syrah blend that is currently used in the red wines.  The estate also produces a white from the rolle grape, and a Pink Floyd Rosé, named after the seminal album The Wall which was recorded in a studio at the property.
'The focus will now be more about Miraval itself than any specific cuvée,' said Perrin. 'They (the Jolie-Pitts) want to ensure they are making the best Provence wines they can.  They were present at the blending sessions this year, and are relooking at everything from the installations in the winery — where we have already switched to stainless steel tanks — to reworking the labels across the range of wines.'
The first Perrin-made Miraval rosés should be on the market next month, March 2013, with the white wines arriving at the end of the summer.