By DEAN TUDOR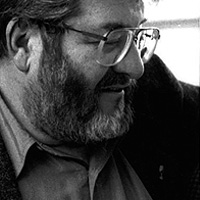 The Time and Date: Wednesday February 9, 2011  10:30 to 2 PM
The Event: the annual media pre-Cuvée Ontario VQA wine tasting.
The Venue: BMO Bank of Montreal, 68th Floor.
The Target Audience: wine media and sommeliers.
The Availability/Catalogue: all wines are available for sale, at the winery. Some are at the Liquor Control Board of Ontario (LCBO).
The Quote/Background: this was to be a broad overview of the wines poured at Cuvée in early March. These wines represent each participating winery's top scoring wine from the Cuvée judging last January.
The Wines: Due to time constraints, I just evaluated red and white table wines.
**** Four Stars (91+ in Quality/Price Rating terms) NB : 1 Can$ = €0.72
-Niagara Teaching College Dean's List Chardonnay 2009, $27.95.
-Nyarai Cellars Veritas Red 2007, $24.95
-Palantine Hills Estate Gewurztraminer 2008, $13.75
-Pelee Island Winery Alvar Sémillon Sauvignon 2009, $12.95.
-Peninsula Ridge Fume Blanc 2008, $24.95
-Rosewood Estates Chardonnay Reserve 2007, $25
-Thirty Bench Winemakers Small Lot Cabernet Franc 2007, $40
***1/2 Three and a Half Stars (88 – 90 in Quality/Price Rating terms):
-Calamus Estate Vinemount Ridge Riesling 2008, $16.20
-Cave Spring Cellars Riesling CSV 2008, $29.95
-Colaneri Estate Pinot Grigio Cavallone 2009, $25
-Dan Aykroyd Winery Signature Series Cabernet Sauvignon 2007, $39.95
-EastDell Estates Cabernet Franc Reserve 2007, $39.95
-Featherstone Estate Bottled Sauvignon Blanc 2010, $19.95
-Five Rows Craft Wine of Lowrey Vineyards Sauvignon Blanc 2009, $25
-Flat Rock Cellars Twisted 2009, $16.95
-Henry of Pelham Reserve Cabernet Merlot 2007, $24.95
-Kacaba Reserve Cabernet Franc 2007, $44.95
-Konzelmann Estate Merlot Barrel Aged 4th Generation 2007, $25
-Lakeview Cellars Kerner Reserve 2009, $17.95
-Megalomaniac John Howard Cellars of Distinction Sous Terre Cabernet Merlot Reserve 2007, $44.95
-Mike Weir Estate Sauvignon Blanc 2009, $14.95
-Peller Estates Signature Series Cabernet Sauvignon 2007, $38
-Pondview Estate Barrel Fermented and Aged Chardonnay 2009, $17
-Ridge Road Estate Gamay 2009, $15.95
-Riverview Cellars Gewurztraminer 2009, $16.95
-Rockway Glen Estate Reserve Chardonnay 2007, $19.95.
-Stoney Ridge Estate Excellence Pinot Noir 2009, no price provided
-Tawse Winery Cherry Avenue Pinot Noir 2008, $57.95
-Twenty Twenty-Seven Cellars Fox Croft Vineyard Riesling 2009, $24.95
The Food: I was given a box lunch to take with me, with wraps and sandwiches, an apple, and biscotti. Coffee and juices were available, but I did not have any food with the wines, except bread.
The Upside: There were some terrific wines, but also some that should/could have scored higher.
The Contact Person: erin@mitchellwestlake.com
The Marketing Effectiveness of this event: 89.
Chimo!
Dean
gothicepicures.blogspot