By SUZANNE MUSTACICH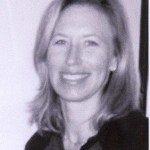 BORDEAUX, France — Bordeaux vintners and merchants are rallying to survive in a thirsty but tumultuous US market after their biggest customer there defected.
US importer Chateau & Estate Wines (DC&E), a subsidiary of UK drinks giant Diageo, last year ended a 35-year relationship with Bordeaux fine wine and began aggressively liquidating tens of millions of dollars' worth of stock at 40 to 60 percent discounts.
DC&E was for years the largest US buyer of Bordeaux and had amassed a huge cellar, which is now being sold off.
Diageo, which remains in the Bordeaux business outside the United States, left the US market for Bordeaux fine wine in the face of enormous unsold stocks, shrinking profit margins and a trend among US consumers toward less expensive wine
« DC&E still has a huge inventory — thousands of cases, it's still on the (US) market, hanging over our necks like the sword of Damocles, » Guillaume Touton, owner of US importer-distributor Monsieur Touton Selections, told AFP.
« We have a very risky situation. »
Some vintners have taken the unprecedented step of buying back their own wine.
« When it was official that DC&E was stopping everything and going to sell off its stock, immediately we were in contact, » recounted Jean Merlaut, owner of Château Gruaud Larose.
« We said that we wanted to buy back our wine that they still had in stock. »
In late December, 2,700 cases of Gruaud Larose, going back 15 vintages, returned to the cellars of the château.
It was one of those moments of solidarity between winegrower and merchant, rarely revealed to the general public, that explains the tenacity of the Bordeaux system.
« The Grand Cru don't sell directly. Our clients are the wine merchants and we need to protect them, » said Merlaut.
« I preferred to control the situation so our clients wouldn't find themselves being undercut by destocked wine. »
He was also protecting the perception of his wine in the market, which can be destroyed by heavy discounting.
Other wines have also made the return trip. Less prestigious estates like Château Greysac and Château Simard bought back stock, and the iconic Petrus, owned by the Moueix family, returned to Bordeaux.
« He (Moueix) did a smart thing to buy it back, » said Touton. « Petrus is special. It's better to protect it and control it. That was the right thing to do. »
Wine merchants have also bought millions of dollars' worth of discounted stock.
« We have purchased from DC&E an important stock of wines we follow closely, » confirmed Georges Haushalter, managing director of La Compagnie Médocaine des Grands Crus.
Bordeaux has in addition rallied to solve the distribution nightmare caused by DC&E's departure. DC&E's shipper, Vignobles Internationaux, was the 14th largest exporter out of Bordeaux.
Wine that vintners had assumed would fill the wine lists and shop shelves of DC&E's vast, US network of restaurants and small retailers is being sold off any which way.
And until today, no one else was set up to deliver by the case — on short notice — several vintages nationwide.
Two Bordeaux merchants, La Compagnie Médocaine and Joanne Bordeaux, are now vying to seize the position abandoned by DC&E.
« We have always been interested in the possibility, but so long as DC&E had the depth of inventory, it wasn't worth it, » said David Milligan, president of the newly formed Joanne Bordeaux USA, which began trading on Monday.
« Our company is 100 percent committed to Bordeaux. »
Joanne snapped up millions of dollars' worth of DC&E stock, « cherry-picking » the best wines.
Fast on their heels is La Compagnie Médocaine, which told AFP it had signed a partnership with US fine wine specialist Frederick Wildman to provide the same breadth of distribution as DC&E.
Like Joanne, they will use their DC&E stock to launch the business.
Their doors open March 1st. « I expect we will sell from the first day, » said Haushalter.
It will not be easy.
The heavy discounts have made it all but impossible for the rest of the trade to sell their stock of the same Bordeaux wines, particularly the top tier.
« I have five million dollars' worth of first growths — I cannot sell a bottle, » said Touton, whose 88-person sales force sells a million bottles of wine a year.
« It will take a while for the surplus to move through, » said Chris Adams, chief executive of Manhattan retailer Sherry Lehmann. « This is a difficult economy. »
And US prices have plummeted.
« In this economy, the prices had to come down and come down dramatically, » emphasized Adams. Like other retailers, he has used discounted DC&E stock to lower his prices.
He began the New Year with a « Massive Annual Bordeaux Blowout » sale and reports good results.
« We are selling more cru classé wine than we had been, for sure. »
Several retailers and merchants reported that all of the DC&E stock was now on the US market and that no new offers were expected.
But Diageo's spokesperson confirmed in a telephone conversation with AFP that DC&E had received its 2007 Bordeaux stock — its last shipment of Bordeaux — and will begin selling it on March 1.
« That will be a disaster, » Touton said. « The 2007 is basically unsellable. »
The sheer volume of the troubled 2007 vintage, which is overpriced and is still languishing in cellars, causes worry.
« The American economy will not buy, drink and swallow this huge inventory of wine for years, » Touton told AFP.
Suzanne Mustacich. Copyright © 2010 AFP. All rights reserved.