By TED LELEKAS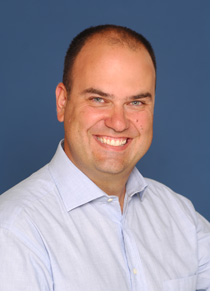 Earlier this month, 136 wines of all styles and colours by 33 producers competed for fame and glory at the 4th Cyprus Wine Competition. 
The organizers did a very efficient job in creating interest among the local wine community, as well as getting the media and the consumers excited, and the competition not only succeeded in identifying the country's top wines, but it also put wine in the spotlight.
After three days of intensive tasting and grading, forty wines were awarded with medals ranging from Grand Gold (2) to Gold (11) and Silver (27).
The awards were fairly evenly spread between red and white wines, and a good amount of attention and recognition went to the growing category of Cypriot Rosé wines. Once again however the majority of the event's Gold was awarded to participating labels of Commandaria, the famous sweet fortified wine of Cyprus that has been a major tourist attraction and export champion for decades.
Cyprus is a country with a rich ancient history in winemaking, but with a very recent modern history of quality bottled wine. The country's wine culture is fighting to grow amongst a consumer base that traditionally favoured beer and spirits over wine, while modern boutique wineries have not been around for more than two decades at the most. In such a context, it is only natural for international grape varieties such as Shiraz, Chardonnay, Cabernet Sauvignon and Merlot to be explored first, and often favoured by winemakers and consumers alike. It is therefore remarkable that a large proportion of the winners of the 4th Cyprus Wine Competition were wines based on native varieties.
In particular, most of the award-winning whites were based on the native variety Xinisteri, which produces a crisp white wine with high acidity and lemony aromatic profile, and which thrives in high-altitude vineyards (Cyprus is famous for vineyards cultivated at altitudes of up to 1500 meters). In addition, the majority of award-winning reds (including one of the two Grand Gold Medal winners) was based on the local red grape Maratheftiko, which is notoriously difficult to cultivate but, when vinified with the necessary care, can produce full and well-structured red wines with long ageing potential. Commandaria, a category that collected one Grand Gold and three Gold medals in total, is a sweet wine traditionally produced by a blend of local grapes Xinisteri and Mavro.
The 4th Cyprus Wine Competition was organized by the Wine Products Council of Cyprus, under the auspices of the OIV (Organisation Internationale de la Vigne et du Vin). The medals were awarded at a special gala dinner which featured a keynote speech by the president of the Republic of Cyprus, Dimitris Christofias. The event was attended by the majority of wine makers and merchants of Cyprus, and was covered by all major Cypriot media.
Several influential wine writers from all over the world were invited to Cyprus in light of the event. An intensive programme of tastings and winery-visits was organized for them by the Wine Products Council, while they were all invited to attend the gala dinner as special guests. The Committee of Judges of the 4th Cyprus Wine Competition was comprised of Dr. Ioannis Paraskevopoulos, oenologist and chairman of the committee (Greece); Caroline Gilby MW, consultant and wine writer (UK); Leonardo Montemiglio, representative of the OIV (Italy); Maria Netsikas, oenologist and wine writer (Greece); myself, Ted Lelekas, wine writer; Georgios Hadjistylianou, best Cyprus sommelier in 2001 and 2003; Georgios Zacharoglou, best Cyprus sommelier in 2007.
Ted Lelekas is a wine writer and educator, based in Athens, Greece. He writes for Oenohoos Magazine, Greece's only national wine magazine with a bi-monthly circulation of 90,000 copies, and for In2life.gr, the leading lifestyle portal in Greece. The TeLeGourmet Chronicles, his Greek language blog on wine, gastronomy and fine living, can be found at www.telegourmet.org