By SUZANNE MUSTACICH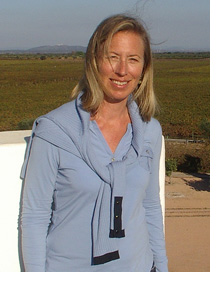 It's taken nearly 80 years, but the Cru Bourgeois winegrowers of the Médoc have finally sorted themselves out.  Last Thursday, the Alliance des Crus Bourgeois du Médoc announced a new era of transparency and the qualification process that will grant winegrowers the right to label their wine "Cru Bourgeois." The new qualification begins with the 2008 vintage.
First of all, let's be clear.  This is NOT a classification.  A classification typically grants a wine estate a certain ranking, and it's assumed that the wine estate will continue to produce wines of the same quality. The "Recognition Cru Bourgeois" project will test each new vintage and attest to the quality of that vintage only.  A wine may well receive the recognition one year and not the next.
In fact, the Alliance has abandoned the traditional classification system for a process that will hold up to modern expectations of transparency and impartiality — and hopefully, avoid future lawsuits.
Bureau Veritas, the international behemoth of product testing and audits, will oversee the qualification process, which includes visits to the chateau and a wine tasting and lab analysis after ageing and blending.  In order to ensure that the same quality of product goes into the bottle, the wine will be analyzed a second time at the time of bottling.
Where does that leave the 2006 and 2007 vintages?  "Cru bourgeois" on the label doesn't mean a thing in terms of quality.
The continued confusion amongst consumers is frustrating for winegrowers, but the value of resurrecting the label outweighs the headaches.
Thierry Gardinier, President of the Alliance and co-owner of Chateau Phélan Segur, said emphatically that the cru bourgeois label was fundamental to the stability and economic life of the Médoc.  The Alliance represents 320 wine estates, 247 of which were officially classified "cru bourgeois" in the 2003.  They represent 300M€ in annual revenue.  He expected that it would take 2 or 3 years to re-establish confidence in the label.
"There is no question of allowing the Medoc to lose this distinction," said Mr. Gardinier, emphasizing that the mention "cru bourgeois" on the label allowed winegrowers to increase their prices by 10% to 15%. Asian markets as well as the traditional Francophone markets, France, Belgium and Switzerland, also consider it a mark of quality.
S