By TED LELEKAS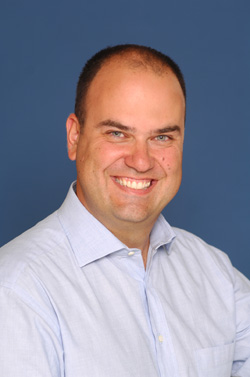 GREECE may be one of the oldest wine-producing countries of the world, still modern bottled Greek wine is only a few decades old. As a result, few Greek wineries have the opportunity to demonstrate the ageability of their wines in extensive vertical tastings.
Such a special occasion of a vertical climb… to the future was organized on Thursday 19 February by one of Greece's leading wineries, Domaine GEROVASSILIOU. Hosted by the founder himself, Bordeaux-educated Evangelos Gerovassiliou, one of Greece's most celebrated and honoured winemakers, the tasting featured six vintages (2008-2003) of white regional wine label Ovilos, and ten vintages (2003, 2000-1992) of flagship red regional label Domaine Gerovassiliou.
Ovilos White is a 50-50 blend of Asyrtiko (indigenous Greek variety, originally hailing from the island of Santorini) and Sémillon. It is barrel-fermented and its alcohol by vol. stays constant around 13%.
The 2008 which has not been released yet, is a fresh, almost new-world crisp white, dominated by the youthful aromas of both varieties. As tasting moves on to older vintages, aromas evolve into more sun-dried fruit scents, often with mineral and metallic influences. The explosive acidity which Asyrtiko is famous for, keeps the wine vibrant as it ages; indeed, Ovilos 2003 (by no means a fresh white wine) maintains a beautiful array of summer-fruit aromas and a lively acidity that render it a very pleasant companion to a variety of autumn dishes of traditional and modern Mediterranean cuisine.
Domaine Gerovassiliou Red, on the other hand, is a very popular red wine in the Greek market that has always maintained a premium positioning, despite its moderate price tag. It is a Syrah-dominated blend that also contains smaller quantities of Merlot and Grenache Rouge, which is aged in French oak for 12-14 months before bottling.
The 10 vintages featured in the tasting were served out of magnums, a few of which were decanted first. The main characteristics of this wine displayed an impressive consistency across the depth of time covered in the tasting, which did not compromise the uniqueness of each vintage that results from different weather conditions or other particular circumstances.
All vintages showed velvety tannins, balanced acidity, good length, optimum presence of oak, as well as a rich range of aromas that included sweet spices, botanicals, minerals, blood and soil. The vertical tasting started with the youthful 2003, full of spicy aromas, stiff tannins and a chocolatey aftertaste, and went all the way down to the mature 1992 (first ever vintage bottled in magnum), an elegant yet vibrant red that oozed red jammy aromas and flavours and showed excellent length in the palate.
A selection of the wines that featured in the tasting accompanied the menu of the dinner that followed. As the day that the event took place coincided with the Greek version of "Fat Thursday", the last day before the beginning of Lent that is celebrated with meals centered around grilled red meat, the haute-cuisine menu was tailored accordingly and featured delicious dishes, including 6-week aged Hereford beef rib-eye steaks.
Domaine Gerovassiliou was founded in 1983 and is situated in the region of Epanomi, in the outskirts of Thessaloniki, in Northern Greece.
Its founder, Evangelos Gerovassiliou, has been named Winemaker of the Year repeatedly by the Greek media, while his work has also been recognized extensively abroad. He is credited with reviving ancient Greek grape varieties, such as the fragrant white variety Malagouzia, and is highly respected by his peers.
Today Evangelos Gerovassiliou is co-owner of two further wine properties, namely Estate Biblia Chora in Kavala, in Northern Greece, and Escapades Winery in Stellenbosch, South Africa.
I would like to take this opportunity to thank and congratulate Evangelos Gerovassiliou and his colleagues at Domaine Gerovassiliou, for organizing and hosting an event which, apart from being a very enjoyable vertical tasting of the Domaine's wines, proved to be a highly interesting insight into the ageing potential of quality Greek wine.
TED LELEKAS is a wine writer and educator, based in Athens.
He writes for Œnohoos Magazine, Greece's only national wine magazine with a bi-monthly circulation of 90,000 copies, and for In2life.gr, the leading lifestyle portal in Greece.
The TeLeGourmet Chronicles, his Greek language blog on wine, gastronomy and fine living, can be found at telegourmet.org.