By SUZANNE MUSTACICH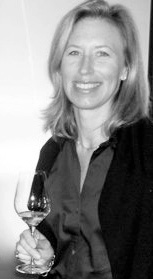 — 1) It's normal for Obama to serve US wines at the White House. I'm glad we have an elegant man as President and that he enjoys fine wines.
— 2) It's really too bad that Sarkozy does not drink wine. I doubt, however, that Chirac served Californian wines at the Elysée.
— 3) We need to support the wine trade and a wine culture in France. I don't think we need to be afraid of new world wines.
— 4) I don't have an issue with super Tuscans or super Napas or even bordelais wines that are Parkerized (at one time, England was Bordeaux's primary market and wines were made according to British taste. Now they are trying to capture American palates. One day it will be another country.)
My real issue is with 'international' grape varieties. I think we should support winemakers that concentrate on making the very best of their native grape varieties. We saw that in Tuscany. Don't we love the Sangiovese? I can get a superb Cabernet-Merlot blend here in Bordeaux — I don't need Italy for that. I felt the same way in Portugal. I adored the Touriga Nacional, but found the cabs and merlots a big let down.
— 5) France should focus on medium to high-quality wines and quit producing the low, low end stuff.
— 6) I also believe French producers should consider making more brand wines. They've tied themselves to the idea of AOC wines even when a better wine could be produced by blending their wine with wine from a different region or appellation. Often the lesser terroirs in an appellation are not capable of producing even medium-quality wines — they lack either the tannic structure, aromas, fruit, acidity, or smoothness needed to create a balanced wine. They often have one or two of the necessary elements but not all. However, if we dropped the AOC limitations, wines with different, complimentary qualities could be blended to produce very pleasant, balanced wines. There is no reason why these wines could not compete on the French market as well as the international market. I'm not suggesting cooperative wines — but something more artisanal in scale.
S <s.mustacich@gmail.com>