By PATRICK DU GÉNESTOUX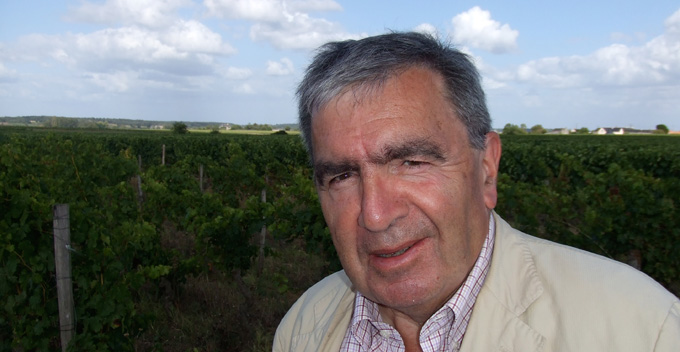 Most of you know the Montepulciano from Tuscany, a DOCG surrounding the medieval city, producing the « Vino Nobile » from a sangiovese clone, the prugnolo gentile.
I recently went to explore exclusively the Abruzzi, a region planted with montepulciano d'Abruzzo, a red grape able to match all degrees of quality, including superb wines.
Here is my story.
About a year ago, Kieran Falconer wrote in the Daily Express-on-line about Abruzzo's extraordinary views after having travelled around with his camera through breathtaking landscapes and ancient hamlets. He ended his journey drinking deceptively soft red wines in a baron's 17th- 19th century palace. This « deceptively » soft drink was precisely Montepulciano d'Abruzzo.
Vineyards are not difficult to find in the four Abruzzean provinces – Teramo (above), Pescara, Chieti and L'Aquila (a beautiful regional capital).  Let's ignore the desperately overbuilt and narrow coast, a kind of "Adriatic Wall", to step into the hills, the kingdom of vine, extending over 30,000 hectares, one tenth of the hilly region's area. Most of the country roads run on hilltops for miles and miles, and then come down steeply to the valleys of the few coastal rivers, running perpendicular to the coast.  On each side of the road, the vines trained on the tendone (canopy) system are sometimes almost continuous. Spectacular views, especially in autumn.
Beyond the hills one gets into the highlands system (two thirds of the region's area) with really high mountains, peaking near 3000 m at the Gran Sasso d'Italia (below) and the Maiella massifs. Not a wine country.
High grape yields are provided by the mild climate, including adequate rains, above 700 mm/year, allowing irrigation, where required, and cultivation practices : tendone, a high treillis, or canopy, prevails over cordone or Guyot vertical training.  There are good reasons of course, among them the shade supplied by and under the tendone during the hot summer hours (it also supplies rot and low sugar content in damp conditions), but the strongest one is yield: 30 tons of grapes per hectare (among Italy's highest), 200 hectolitres or 26,667 bottles. Even if Montepulciano DOCG is limited to 13 tons/98 hl, this still makes 13,000 bottles.
This is why one can get to drink for a very small number of Euro coins (3 to 6 € for a liter jug) a quite hearty and far from unpleasant beverage, called "Montepulciano d'Abruzzo", in most small country trattorias or bars, suppliers of equally hearty and often delicious food.
Winemakers able to supply the other extremes in fragrance and subtlety, not without a certain number of years under bottled conditions though, are listed below.  Of course this first list does not pretend to be exhaustive.  Each of them would typically offer a range of bottlings, at least 3 of them:
1) the standard Montepulciano red, with a characteristic dark cherries smell, full and mellow even when young, due to low acidity, sometimes too much so: the young generation makes it tannic,
2) the pink Cerasuolo, also originated from Montepulciano grape juice, its name reminiscent of cherry with good reason, one of the most delicious rosés of Italy, a country admittedly not much of a place for rosé wine, but, when at its top, of the level of a good Marsannay from Burgundy, and then
3) the poor character of the Abruzzo family, an indifferent to clearly unpleasant white Trebbiano d'Abruzzo, with it seems, one only exception for an aged (over 15 years) Trebbiano we tasted with Mr. Valentini in his palazzo, which was very good (and justly famed and priced across the region). A special clone ?